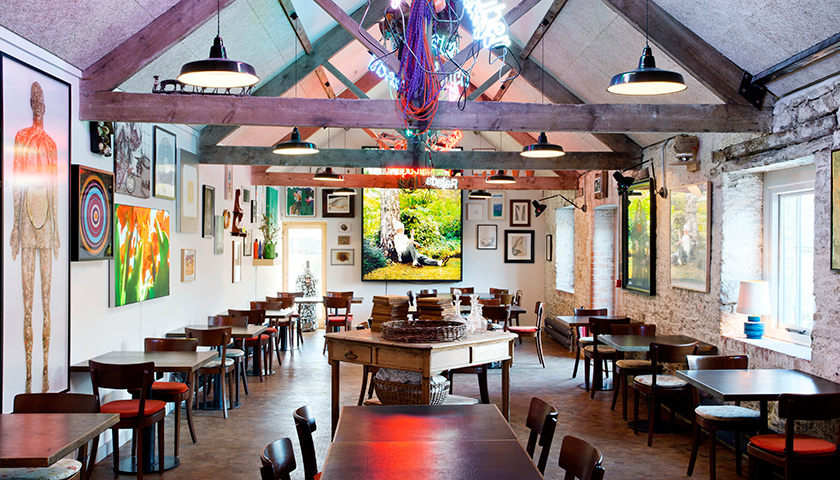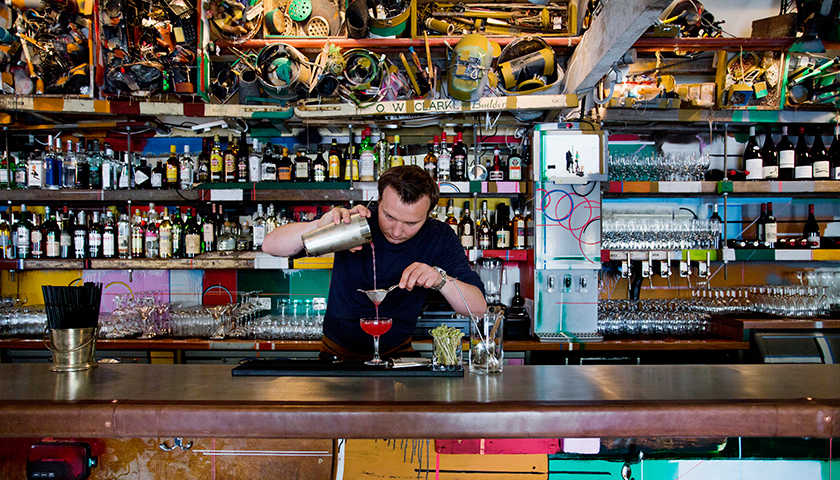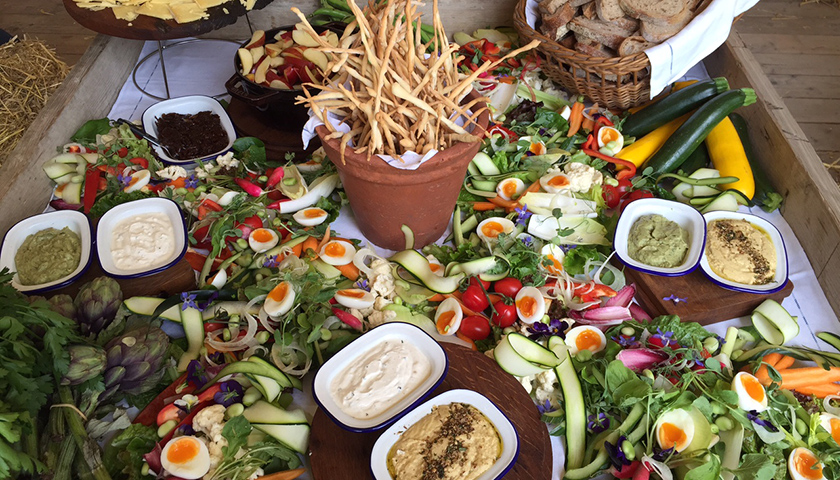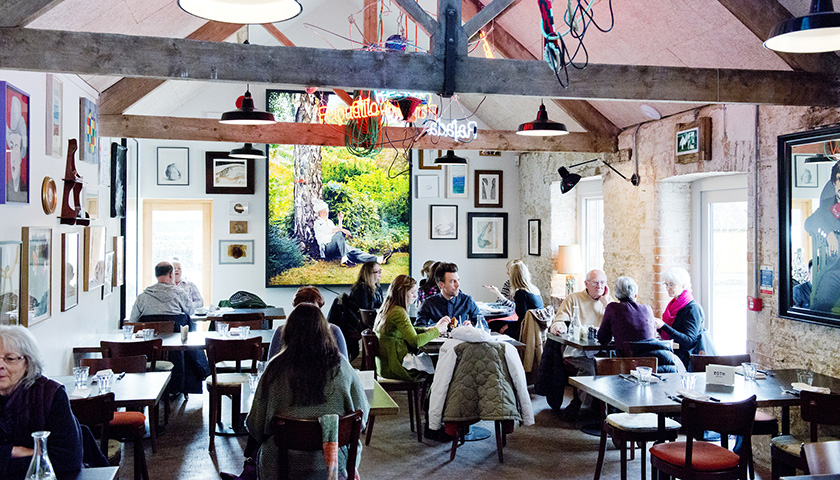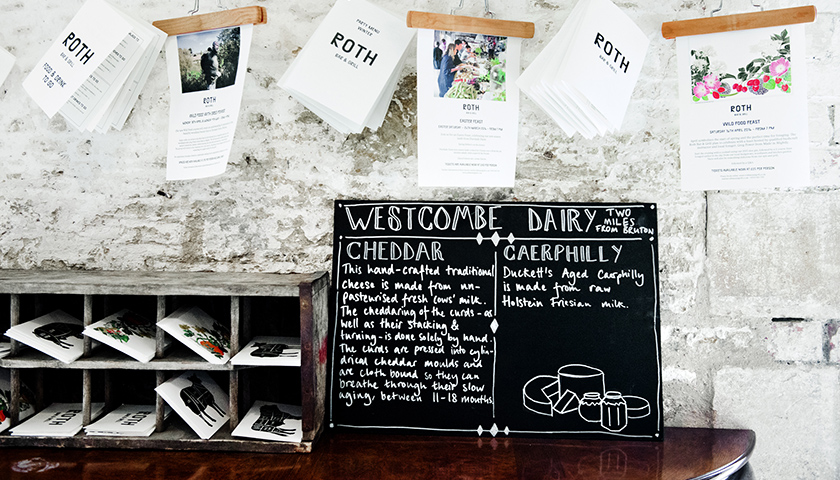 At the heart of Hauser & Wirth Somerset is onsite restaurant the Roth Bar & Grill. Combining gastronomy with contemporary art, the restaurant is a vibrant, informal and convivial eating-place serving honest, simple and seasonal food.
A site-specific bar created by long-term gallery friends and artists, Bjorn and Oddur Roth (the son and grandson of artist Dieter Roth), is a focal point of the restaurant, serving cocktails and drinks from local craft producers and distilleries. It truly comes alive on Friday evenings, staying open until midnight with an ever-changing programme of live performances, special guest DJs and musicians. The especially commissioned bar is a tribute to Bjorn Roth's late father and is comprised of scavenged materials – a central motif throughout Dieter Roth's work.
The dining room is adorned with an intimate and highly personal salon style hang of works based on the intertwining theme of food, cooking, animals and the countryside, incorporating Hauser & Wirth's family of artists alongside works from the private collection of Iwan and Manuela Wirth.
The Roth Bar & Grill team works closely with local farmers, gamekeepers and gardeners, to use entirely local and ethical British produce. Beyond the gallery, Durslade is a working farm – the livestock born and bred there are served on-site in the Roth Bar & Grill. The restaurant has its own salt room for hanging the meat, which is lined with over 500 hand-cut Himalayan salt bricks, highly valued for their purity. This traditional process is known as dry-ageing, and produces extremely tender and flavoursome meat. All the livestock at Durslade are native breeds including pigs, Lleyn sheep, Hereford and Aberdeen Angus cattle.
The chefs are committed to using entirely ethical British produce and almost all ingredients offered on the menu are sourced locally. At the entrance to the gallery is a small kitchen garden, which provides Roth Bar & Grill with culinary herbs, edible flowers and seasonal vegetables. The menu also includes fish that is responsibly sourced and delivered daily from the south coast shores. The kitchen team cure local meats as well as making their own preserves, pickles, jams and chutneys.
The restaurant is open for dinner on Friday and Saturday evenings and hosts special events throughout the year.
Opening Times
Roth Bar & Grill is open Tuesday – Sunday
Breakfast from 10 am
Midweek lunch served until 3 pm
Weekend lunch served until 3.30 pm
Afternoon Tea from 2 pm – 3.45 pm
Friday & Saturday dinner from 6 pm
Closed on Mondays except for Bank Holidays when we are open 10 am – 5 pm
Advanced booking is recommended to avoid disappointment.
For reservations, either book online or call: +44 1749 81 4700