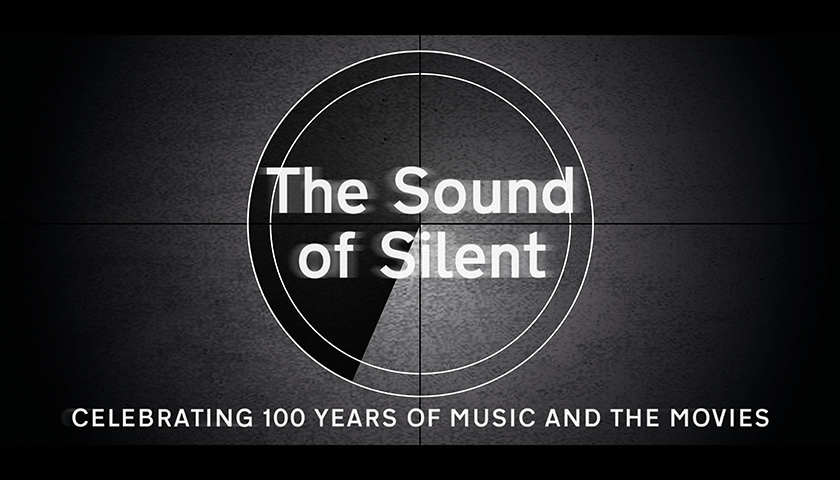 The Sound of Silent: Celebrating 100 Years of Music and the Movies
Fri 12 May – Sun 14 May 2017
Hauser & Wirth Somerset is delighted to announce 'The Sound of Silent: Celebrating 100 Years of Music and the Movies'. This weekend festival of film screenings, live music, talks and many other activities is the result of a unique collaboration between Hauser & Wirth Somerset and acclaimed musicians Ashley Wass and Matthew Trusler. The gallery spaces, usually used for exhibiting contemporary and modern art, will be transformed with the installation of a grand piano, kindly donated by Blüthner Pianos for this exceptional series of events. There will be a mixture of ticketed and free events for all ages and interests. The Roth Bar & Grill will be open for dinner on Friday and Saturday evening and Sunday lunch (booking advised) and there will be a Gatsby themed cocktail party on Friday night following the screening of 'Battleship Potemkin'.
Performances and Screenings include:
Friday 12 May
6.30 – 8 pm: Battleship Potemkin with live soundtrack (performed by Matthew Trusler and Ashley Wass)
MORE INFO
Saturday 13 May
10 am – 12 pm & 2 – 4 pm: Family Saturday – Making Music and Silhouette Puppets
11 am – 1.30 pm: Awards for Young Musicians: A performance. In the Rhoades Gallery
'A young pianist, harpist, oboist and cellist, all supported by Awards for Young Musicians and aged between 16 and 20, will present a varied programme of music.'
12.30 – 2pm: King Arthur's School soloists and ensembles.
Roth Bar & Grill Terrace
2 – 5 pm: Charlie Chaplin's Circus with Circus Stars workshop
MORE INFO
6 – 8 pm: Barker and Shaw at the Movies.
MORE INFO
Sunday 14 May
11am – 1 pm: Singin' in the Rain
MORE INFO
1 – 2 pm: 'Sexey's Selection': a varied mix of music from the talented musicians of Sexey's School – a lucky dip of rock, jazz & folk. Roth Bar & Grill Terrace
2.15 – 3.15pm: King's School Bruton 'Jazz Quintet, The Five Pennies'. Roth Bar & Grill Terrace
2 – 5 pm Bugsy Malone Workshop and screening
MORE INFO
5 pm: Premier Screening of Youth Cinema Foundation Film Project with live soundtrack
MORE INFO
6 – 8 pm: Silent Soundtracks, a show about the life and music of Charlie Chaplin (performed by Matthew Trusler and Ashley Wass).
MORE INFO
In addition we will be screening on a loop 'Eastern Westerner' and 'The Freshman', two classics by a legend of silent film, Harold Lloyd, with music by Carl Davis, in the Implement Shed on Saturday from 10 am – 2 pm. Harold Lloyd ranks alongside Charlie Chaplin and Buster Keaton as one of the most popular and influential film comedians of the silent film era. He was a comedic genius known as the 'king of daredevil comedy', making nearly 200 films between 1914 and 1947. Since the 1980s Carl Davis has been the world's foremost composer of silent film scores, and has written music for nearly 60 pre-talkies. Drop in at your leisure and marvel at these masterpieces of silent comedy.