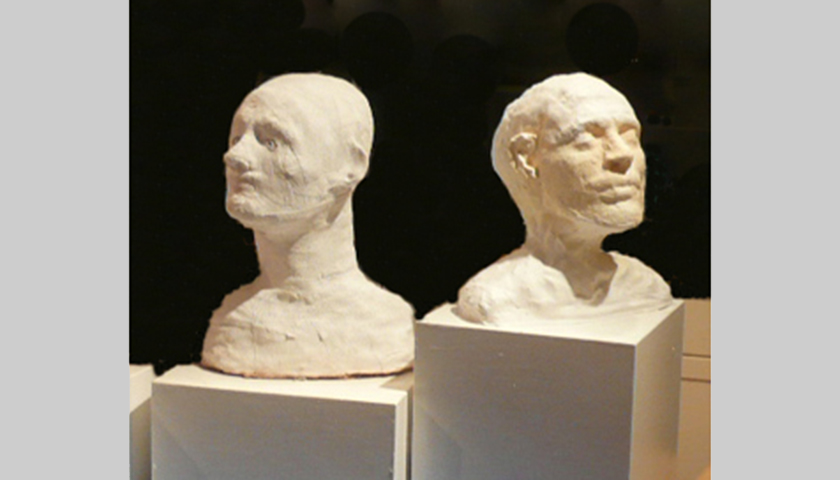 Spring Workshop: Find Personal Self Expression In Clay
Sat 8 Apr, 10 am – 4 pm
A one-day workshop exploring self-representation and 3D construction using clay, inspired by the raw immediacy of the work of sculptor Elisabeth Frink.
This course, led by ceramic artist Emma Finch, will introduce and develop making skills, using clay to create a life size, 3-dimensional ceramic self-portrait head. Close observation of Frink's sculptures and drawings, and her way of expressing her life experiences and character, can be used as a way of accessing understanding and creating in a self reflective way. For people of all abilities.
Subjects covered:
Working with a tactile approach, similar to Frink's that allows for spontaneity, alterations and a natural evolution in making.
Making individual responses and personal interpretations. Constructing features and creating expressions.
Considering ways to represent abstract concepts and aspects of character and personality, including the depiction of emotion and context.
Exploring abstraction and considering how to represent personalities, concerns, preoccupations, dreams and experiences.
Investigating the significance and symbolism of form, surface texture / mark-making and construction technique.
Frink's use of colour and painted faces will be considered in a contemporary context, with reference to 'social masks' and can be incorporated into the work.
Timetable:
10 – 11am: An introduction to the exhibition. Sketching in the gallery,
11 am – 12 pm : A demonstration, followed by the construction of the basic head form.
12 – 1 pm: Lunch in the Roth Bar & Grill
1 – 3.30 pm: Developing the head. Considering details, personalising,
3.30 – 4 pm: A moment to reflect and view the work of the group, with discussion
Emma Finch has her own ceramic practice, with a BA from Bath Spa University and an MA from the Royal College of Art. She teaches in schools colleges and universities in the UK and abroad as well as through galleries and museums including The Holburne Museum in Bath and The Queen's Gallery, London.
The work will be fired off premises and returned for collection.
Ticket price includes lunch in the Roth Bar & Grill.