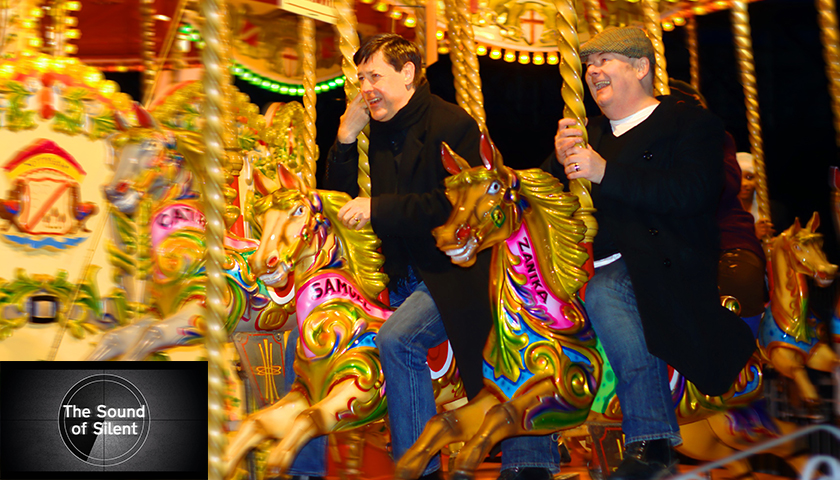 The Sound of Silent: Barker & Shaw at the Movies
Sat 13 May 2017, 6 – 8 pm
Hauser & Wirth Somerset is delighted to announce The Sound of Silent: Celebrating 100 Years of Music and the Movies. This weekend of film screenings, live music, talks and many other activities is the result of a unique collaboration with acclaimed musicians Ashley Wass and Matthew Trusler.
Join us for an evening of jazz with award-winning trumpeter, composer and broadcaster Guy Barker together with award-winning jazz vocalist, pianist and broadcaster Ian Shaw, as they celebrate the wonderful world of the movies. Behind the scenes, the bad, the bitchy, the beautiful, black and white, romance, gangland murder and mayhem; Chaplin, Bogart, Baloo and Bond. With no apology, this jazz odd-couple present a musical Babylon for all tastes.
'Simply a great musical night out. Virtuoso playing and Shaw's playful vocals will melt the hardest winter.' The Telegraph
Tickets: £15
The Roth Bar & Grill will be open for dinner following the event and booking is strongly recommended.
Ian Shaw
"Best Jazz Vocalist" at the BBC Jazz Awards in 2007 and 2004, and nominated in the Best UK Vocalist category at the JazzFM awards in 2013, Ian Shaw has already amassed a number of highly acclaimed internationally released albums and is a popular performer both in the UK and the US. He has been cited, along with Mark Murphy and Kurt Elling, as one of the world's finest male jazz vocalists.
Guy Barker
Guy Barker is a renowned trumpet player and composer. From 2008 to 2014 Barker was the Musical Director / Arranger for the opening gala concert Jazz Voice: Celebrating a Century of Song at the annual London Jazz Festival. He was also the Musical Director/Arranger on a number of BBC Radio 2 Friday Night is Music Night shows featuring the Guy Barker Jazz Orchestra with the BBC Concert Orchestra. He was appointed Member of the Order of the British Empire (MBE) in the 2015 New Year Honours for Services to Jazz.