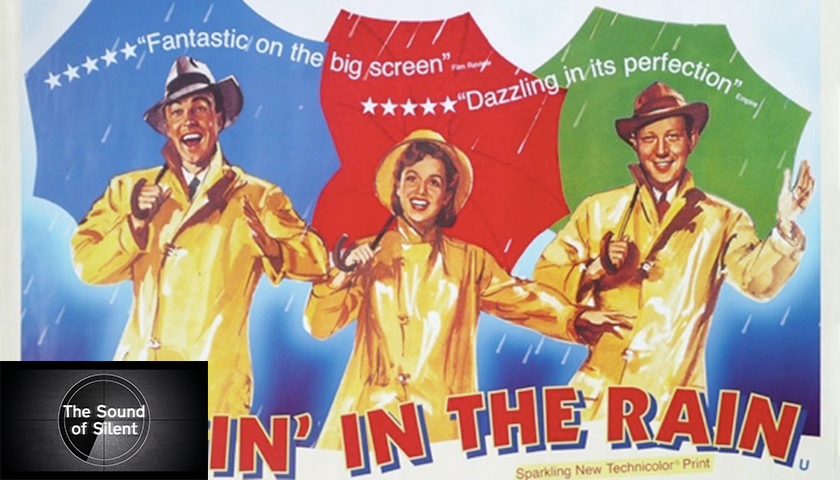 The Sound of Silent: 'Singin' in the Rain'
Sun 14 May 2017, 11 am – 1 pm
Hauser & Wirth Somerset is delighted to be part of WhereWestBegins, a community interest company that has developed a series of film screenings and events taking place across Somerset, with 50% of the programme aimed at children and young people.
Singin' in the Rain is perhaps "the greatest of movie musicals" (Sight and Sound 2012). It tells the story of Hollywood's troubled transition from silent to talking pictures at the end of the 1920s, starring Gene Kelly, Debbie Reynolds, Donald O'Connor.
This screening of Singin' in the Rain has been programmed to take place during the weekend of 'The Sound Of Silent: Celebrating 100 years of Music and the Movies' and will be followed by a talk from Professor of Musical Theatre at the University of Winchester, Millie Taylor. Taylor is the author of several books on musical theatre including "Musical Theatre, Realism and Entertainment". She started her career as a freelance director of musicals and toured Europe for 20 years with a variety of pantomimes and musicals including West Side Story, Rocky Horror Show, and Sweeney Todd. For this event she talks about the greatest musical ever and why it is so embedded in our culture.
To book or find out more, visit
wherewestbegins.org.uk/screenings-and-tickets