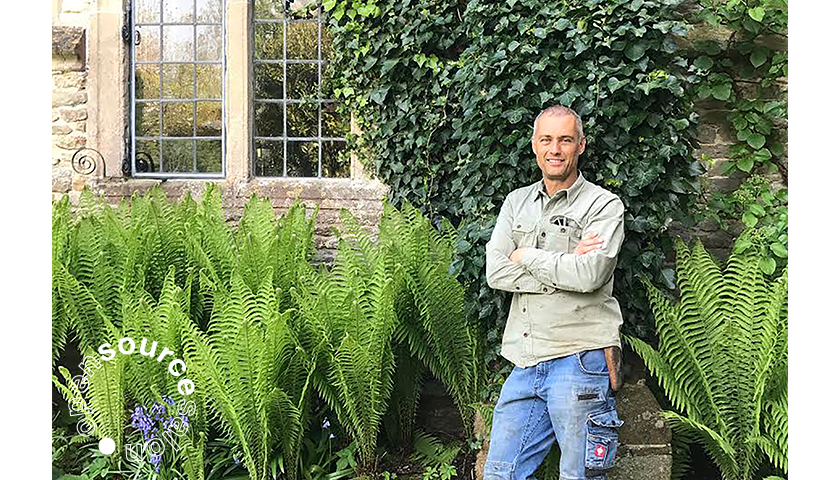 Open Source Salon with Michael Le Poer Trench
Wed 27 Sept 2017, 6.30 pm
Yesterday to Tomorrow – Gardening in a Historic Setting
We are thrilled to welcome Michael Le Poer Trench, theatre photographer turned intrepid gardener, and guardian of 13th century Stavordale Priory and its 12 acres of gardens, which are filled with a vast array of plants, alongside lakes, orchards, and a kitchen garden.
Over the last 20 years Michael has developed and added to the garden at Stavordale Priory, which was laid out in the 1970s by the previous owner, renowned garden designer Georgia Langton. He has made it his own, while remaining true to the historic nature of the place and respecting Langton's original design. His bravery in experimenting with the gardens he inherited, while adapting it for his personal pleasure has allowed for a series of instinctual quirks and intentional imperfections that attest to the garden's dreamy beauty.
For this Open Source Salon, Michael allows us the privilege of a rare glimpse of the private gardens of Stavordale Priory and its magic, as he takes us through its vibrant history and explains how he is making a garden with such a rich past become very much relevant to today's owner. As with every salon – audience questions and participation are welcomed!
Open Source Salon is a discussion group for like-minded creatives and enthusiasts who meet to exchange ideas, hear special guest speakers, and enjoy local food and drink. Each salon consists of a specially invited speaker who will share their unique knowledge and experience on one of the four key themes at the heart of Hauser & Wirth Somerset – Art, Architecture, Landscape, Food. Open Source Salon is a collaboration between Hauser & Wirth Somerset and the Roth Bar & Grill
This special edition of Open Source Salon is part of the 'What are Gardens for?' series at Hauser & Wirth Somerset curated by Caroline Donald, Garden Editor at the Sunday Times.
6.30 pm Welcome Drink at the Roth Bar & Grill – Elderflower prosecco
7 pm Talk
8 pm Dinner Slow cooked Durslade Farm Lamb, green sauce, kitchen salads, flat breads Lemon Meringue Pie
This event is now sold out