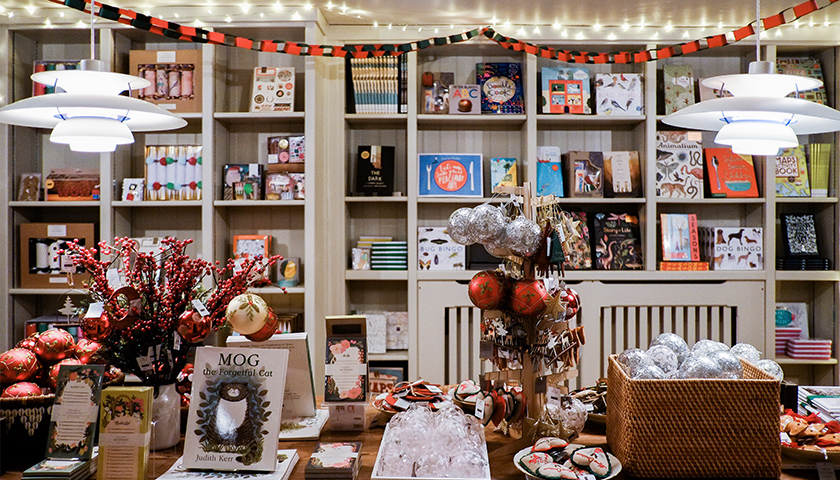 Christmas Shopping: Meet the Maker
Wed 6 Dec 2017, 6 – 8 pm
As part of Bruton's late night Christmas shopping event, we are pleased to be hosting a special pop-up shop at Stockwell House on the High Street, where we will be selling a selection of gifts and artisanal products from our gallery shop. We are delighted that two of our local suppliers will be joining us to demonstrate their craft; jeweller Mags Maxwell and wood carver Greg Power will be on hand during the evening to personalise their handcrafted items, making them into extra special Christmas gifts.
Mags Maxwell
Originally from the Outer Hebrides, Mags is now based in rural Somerset and it is the countryside and its natural elements that inform and inspire her work. Using ecosliver (100% recycled silver) she employs natural objects to shape and texture much of her work. Pebbles and rough stones, their shape and form, are used to give a direct connection to nature. These primal silver-smithing practices are then complimented by intricate artisan techniques, like reticulation which forms a unique surface ripple effect and Keum-boo: the Korean art of guilding in 24 ct gold, giving each handmade piece a contemporary feel.
Greg Power
Greg creates his spoons, bowls and cutting boards by hand using wood he sources locally in Somerset. He qualified as a Bush-craft Instructor in 2005, since then he has run craft courses in the tranquillity of the woods, sharing his passion for the outdoors with adults and children alike. For his Hauser & Wirth Somerset Shop collection, Greg has used Ash and Oak taken from sustainable woodland on Durslade Farm.
Roth Bar & Grill will be serving hot food and mulled wine & cider just outside on the High Street.
This is a free drop-in event taking place at Stockwell House, 13 High Street, Bruton