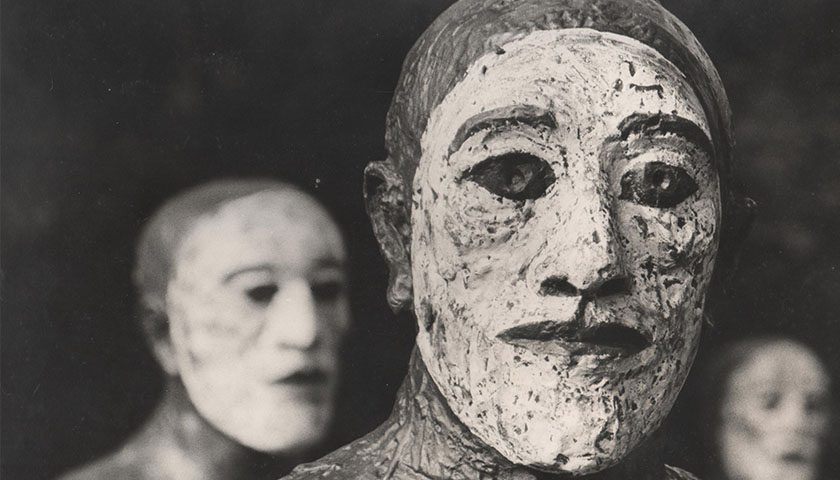 In Search of Meaning: Finding your Voice as a Writer
Sat 11 Mar 2017, 10 am – 4 pm
A one-day workshop in the transformational power of writing, exploring the idea that a writer works with meaning not words. This course, led by writer Kylie Fitzpatrick, will equip writers of all abilities to listen for their own unique voice and, inspired by the work of the sculptor Elizabeth Frink, to find its narrative form.
Subjects covered:
The power of the mythic; whether we realise it or not, writers are influenced by ancient story structures. Finding your own living myth is vital to having a voice.
Frink's sculptures and drawings are the expression of the events and circumstances that shaped her. In the same way writers can mine that which is personal, and make it meaningful to others.
Writing down a story and giving it shape requires actively trying to find meaning, whether it is fiction or life-writing. Fiction teaches us to think creatively about the personal; or individuation; literature considers difference to be a sign of courage. The best heroes are who they choose to be, fighting for their ideas and freedom. These qualities are often imbued by the most courageous writers!
On the day:
10 am – 12 pm: Presentation addressing the themes above, interspersed with corresponding writing exercises
12 – 1 pm: Lunch in the Roth Bar & Grill
1 – 2 pm: Writing time. Participants will view the exhibition and write a piece in response, either fiction or non-fiction. Kylie will be available to anyone who needs guidance or wants to discuss their ideas.
2 – 4 pm: We'll have a discussion about what emerged from the exercises, allowing time for everyone to read a short extract (no more than a paragraph or two) of their writing.
Kylie Fitzpatrick is the author of four historical novels that have, between them, been published in eleven languages. She is a mentor and manuscript editor for Writer's & Artists literary consultancy at Bloomsbury publishing and a lecturer on the Creative Writing degree and MA courses at Bath Spa University. She has an MA and PhD in Creative Writing.
Ticket price includes lunch in the Roth Bar & Grill.
Image: Elisabeth Frink, Riace figures (detail), 1986 © The Frink Estate