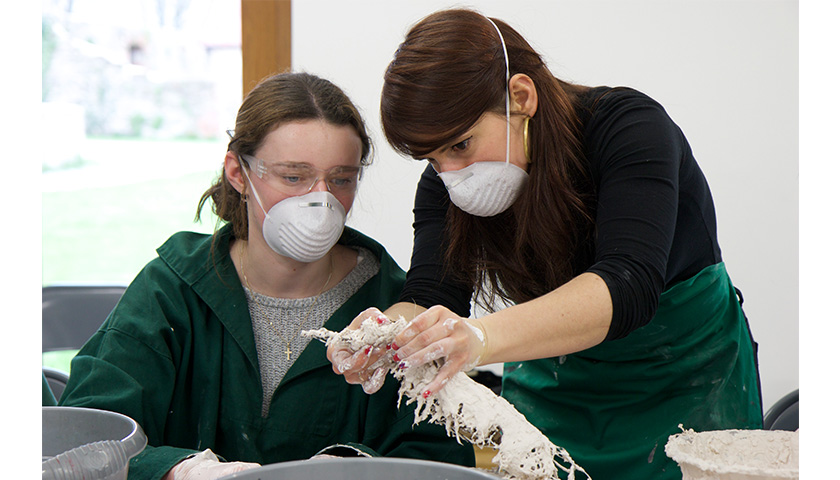 Artist Led Workshops for KS3 Students
Tue, Thu or Fri during the term time
Join us for a special artist led workshop inspired by the exhibition 'The Land We Live In – The Land We Left behind'. This ambitious survey exhibition will provide the context for students to explore ideas associated with nature and human relationships to the land, both now and in the past.
In the workshop, students and their teachers will have the opportunity to visit the exhibition on a guided tour with our education team. This will be followed by a practical workshop focussing on the themes of the exhibition.
Workshops can be booked with one of our resident artists and educators, George Cole, Dorcas Casey and Jemma Gruden. Available Tuesday, Thursday or Friday during the term time.
To book please email
education@hauserwirth.com
or for more information please call Debbie Hillyerd on 01749 814572
All materials and resources will be provided. Cost £5 per pupil.